Participants
SAGI Participants
Dr. Paul Wildman has an extensive track record in the areas of, Exemplar Project and Systems design and development, Artificer Learning (Bush Mechanics), Bioneering, Anticipatory Action Learning, Strategic Planning, Futures Studies, Business and Organisational Development and Action Learning. Presently (2001-present) he works in Kids and Adult Learning, through his family company KALGROVE Pty Ltd, which specialises in Child Care, and Adult Learning Development areas in the private sector, undertaking strategic, and catchment analysis in the companies business niche [ http://www.kal.net.au/ ]. For info on Artificer Learning/Bioneering project please click on the third button from the bottom called 'Adult Learning' and bingo your away. If you want the eBook specifically then select the 'Artificer Leaning - enter the bush mechanic' option and select 'Bush Mechanic - action research project' and then select the top box 'Zen and the Artifice of Ingenuity' or you can go straight to it at http://www.kalgrove.com/adultlearning/bmarp1.pdf .

It may take a minute or so to load as it is about 380 pages long. At this web site you will also find heaps of stuff on Adult Learning inc. background and ancillary reports and articles on the bush mechanic and the overall action research project. You can contact the author directly on paul@kalgrove.com . From 1989-2001 he worked in the Adult and Vocational Educational area concentrating in Apprenticeships and Traineeships – ultimately as Deputy Commissioner for Training and Director Employment Directorate (Queensland Government), and from 1994-97 as lecturer at Southern Cross University (SCU) where he developed, and lectured in, Futures Studies (FS) then the only on line Masters specialisation in Futures Studies in the world.

He has published four CD-ROMs, contributed 10 chapters and some 45 articles in these and related areas. Interests include bike riding, squash, healthy diet, grandchildren minding and spending the past three years on building his own bush mechanic exemplar project in the marine services industry as well as developing a theoretical and practical understanding of this specific type of advanced Anticipatory Action Learning called Artificer Learning which, in Australia is called Bush Mechanics, and publishing therein. Artificers are the step beyond Artisan and are expert generalists in a number of related fields. They bring a methodical and ingenuous approach to solving everyday dilemmas with an eye to assisting today the development of a better world tomorrow for our children.

Overseas experience: in management development and futures includes Tonga, India, Malaysia, Africa and Singapore and Papua New Guinea.

Qualifications
2001 Cert IV in Workplace Assessment and Training, 1997 Doctorate in Management (Community Economy Futures), 1985 Masters Social Administration (Social welfare planning), 1975 BA Econ (Hons – Regional Economics).

Contacts
paul@kalgrove.com +61 7 32667570 (@ 01/2008) PO 73 Northgate 4013 Brisbane Queensland Australia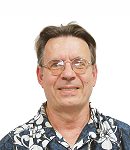 Sample Photo 1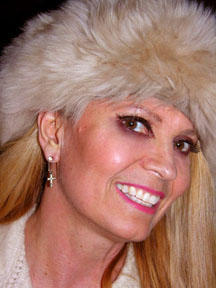 Creative action at the bleeding edge of intelligence.
Iona Miller, consultant and transdisciplinarian, is a nonfiction writer for both the academic and popular press, hypnotherapist (ACHE) and multimedia artist. Her work is an omnisensory fusion of sacred activism, intelligence, science-art, chaos theory, plenum physics, and emergent paradigm shift melding experiential psychotherapy, new physics, biophysics, philosophy, cosmology, healing, creativity, qabalah, magick, paranormal, "dirty tricks," media ecology, mind control, paramedia, metaphysics, and culture change. Rather than having an interest in specific doctrines, she is interested in the EFFECTS of doctrines from religion, science, psychology, and the arts. Our beliefs are the moldable raw material of the psyche, manipulated by governments, media and culture. How do we become what we are and how is that process changing in the near future?
Performance artist and spywhisperer, Ms. Miller writes for the international academic and popular press and is published by Phanes Press, Destiny Books (Inner Traditions), Autonomedia, Nexus Magazine, Dream Network, PM&E, Journal of Nonlocality and Remote Mental Interactions (JNLRMI), Chaosophy Journal, OAK, DNA Monthly, Pop Occulture, Schiffer, Bolero, Science-Art Research Centre, and more. She is a Gaia.com Ambassador and serves on the Boards of Medigrace.org, and The Wisdom Center, nonprofit organizations. Recent contributions include print articles in Der Golem (Germany), Paranoia zine #44, #46 (USA), HunterGatheress Journal, JNLRMI (Russia), Antibiothis (Portugal), The Art of Fetish (Miami), and Journal of Interdisciplinary Crossroads (India). Her artwork has shown in Miami, Phoenix, New York, in magazines and more. She has appeared in 21st Century Radio, Untamed Dimensions, Reality Portal, Digital Long Island, etc. Contact: iona_m@yahoo.com http://ionamiller.org http://ionatopia.50megs.com http://ionamiller2008.iwarp.com

Sample Photo 2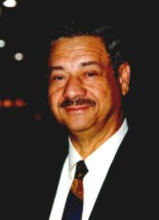 Leutrell Osborne, Sr. During his 27 years of service as a CIA Case Officer and Communications Security Officer, "Mike", as he was known by his colleagues and contacts throughout the intelligence community, served in over 30 countries. As a CIA Spy Manager, he supervised CIA agents, spies and assets on 3 continents in what historians and so-called espionage experts have termed the most fertile period of domestic and international spying of the modern era.
He continues to perform threat analyses for both public and private sector clients, and is considered a counter-terrorism expert. This fact was underscored after the 9/11 attacks when he was called to appear on BET with one of the key members of Congress to provide insight into the attacks.
In l989, "Mike" obtained several temporary federal appointments and eventually secured a position at the Office of Personnel Management (OPM) for five years. Given his unique background one may say that he resumed his continued in service to his government, accepting a position at OPM where he performed as Transformation Management Officer (code named "Change Agent").
The position at OPM was very familiar to him – one in which he served for six years in the CIA's ComSec Division, where he re-invented processes and significantly impacted/changed practices of the intelligence community cultivating communications security. While at OPM, Mr. Osborne oversaw programs of the Small Business Administration (SBA), vociferously advocating for small business participation in government contracting. During his OPM tenure, he also served as Chair of the Office of Small Disadvantaged Business Utilization (OSDBU) Council, coordinating the Federal Government small business programs.
After 31 total years of Federal Government service, he retired and turned his attention to the private sector. Currently, he is the Founder and President of Leutrell Osborne & Associates (LOA) and provides security consulting and business re-engineering consulting to enterprises seeking to do business with the Federal Government. Contact Leutrell Osborne, Sr. at iiculture@mac.com http://leutrellosborne.50megs.com
Sample Photo 3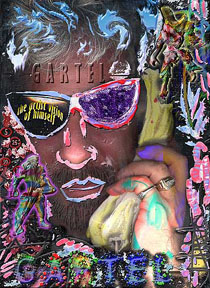 Laurence Gartel, Digital Fine Artist. A Pioneer of the 1970s Paintbox Era, his work has been exhibited at the Museum of Modern Art, USA, Joan Whitney Payson Museum, Long Beach Museum of Art, Princeton Art Museum, PS 1, Norton Museum and in the permanent collections of the Smithsonian Institution's Museum of American History and the Bibliotheque Nationale. He recently had a 30-year retrospective, and produced Digital Long Island.

Born and raised in New York City, Gartel taught Andy Warhol how to use the Amiga Computer. He went to School of Visual Arts, with fellow art student, grafitti artist Keith Haring, where he earned his BFA degree majoring in Graphics, and started his electronic career working side by side with Nam June Paik at Media Study/Buffalo in upstate New York. Gartel has many celebrity associations and has created artwork for Pop Culture stars such as Justin Timberlake and Britney Spears. Gartel's most memorable campaign was for Absolut Vodka in 1990. His biography is included in "Who's Who," "Who's Who in the East," "Who's Who in America," "Who's Who in American Art," and "Who's Who in the World." Contact: gartel@comcast.net http://gartelmuseum.com

Laurence Gartel: A Cybernetic Romance published by Gibbs Smith, (c) 1989 Utah. Introduction to the book is written by video guru Nam June Paik.
GARTEL: Arte & Tecnologia published by Edizioni Mazzotta, (c) 1998 Milano, Italy. Introduction to the book is written by noted art historian and critic Pierre Restany. 250 pages over 400 colour plates.
Mr. Gartel was recently included in the Italian Art History Textbook: La Storia Dell Arte published by Editions Giunti (c) 2001, Firenze. Michelangelo at the front of the book and GARTEL being the last page representing "NEW VISUAL LANGUAGES."
Sample Photo 4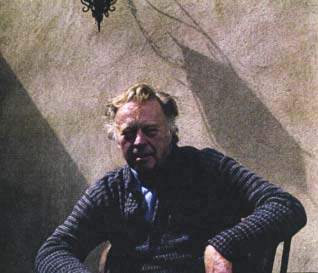 Paul Henrickson Ph.D., Ex-Pat, Gozo, Malta. Contact: prh@tcp.com.mt http://www.tcp.com.mt/henrickson.htm
Dr. Paul Henrickson was born in Massachusetts, (USA). He attended The Rhode Island School of Design, The University of Massachusetts (Boston), Clark University (Worcester), Statens Kunstakademiet (Oslo, Norway), The University of Oslo, and got his doctorate at The University of Minnesota.
Dr. Paul Henrickson offered art criticism seminars in New Mexico, has administered Art Departments and Divisions of Fine Arts at Vallet City State College, (North Dakota), Radford University, (Virginia), The University of Guam, (M.I.) and was on research assignments at The University of Minnesota and the University of Northern Iowa where the background for The Creativity Packet was originated. Dr. Henrickson has also published articles in several professional journals in the areas of education, art and archeology, and presented research results, along with Dr. R.E.Taylor, at the South Eastern Psychological Association meeting in Miami, Florida.
Sample Photo 5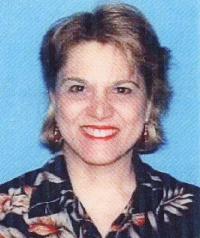 LEANE ROFFEY LINE, Ph.D.
Dr. Leane Roffey Line has a Doctorate in Business Adminstration, an MBA, and a BA in mathematics. She has been a member of the International Association of Healthcare Professionals (IAHP) since 1993. She is also a writer and technical researcher. Her interests runthe gamut from mathematics to hard science on one axis, and cultural anthropology to social psychology on the other. In short, nothing is sacred.

IAHP, a worldwide organization that unites the practitioners of mind/body and manual healthcare therapies, is dedicated to advancing awareness and recognition of progressive approaches to wellness among the general public and healthcare providers. The Association also serves as a forum for comment on legislative issues concerning healthcare. Worldwide, the IAHP sponsors local study groups to share techniques, discuss research and facilitate networking.
Dr. Line is a doctor of alternative medicine. She has been practicing since 1985, specializing in
structural reintegration
Upledger craniosacral balancing
osteopathic sports medicine
electroacutherapy
energy work
visceral manipulation
neuromuscular therapy
acupressure
other manual therapies
Contact: leane@polymathix.com Also at http://emergentmind.com and http://thevisionproject.org
Sample Photo 6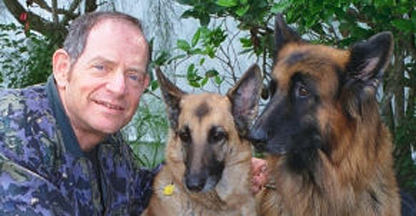 DR. MARSHALL F. GILULA, Miami, Fla. is an MD and musician with extensive training and experience in both Psychiatry and Neurology as well as Neurophysiology (EEG). He has taught both Psychiatry and Neurology to medical students and housestaff, and was the first listed editor of the Journal of Holistic Medicine that was published by Human Sciences Press. Dr. Gilula has had extensive experience in complementary and alternative medicine (CAM) and owns a small recording studio in Miami, where he has produced the CYBERDOCtv music and other compositions. His exemplar project is a DVD for Dissonance Resolution Meditation, using unique psychoactive symbolism and musical resonance effects.

Life Energies Research Institute, Inc. (LERI) is a non-profit research foundation which has been operating under the direction of Marshall F. Gilula, M.D. since 1970. Dr. Gilula is a board-certified psychiatrist, a board certified neurological subspecialist (Neurophysiology/EEG), and a diplomate in Biofeedback Therapy, and a certified Instructor in Neurotherapy and Biofeedback.t http://www.mindspring.com/~mgilula
His research experience includes being a US-USSR International Exchange Scientist in 1978 (Moscow) and receiving the 1981 (Tokyo) Motoyama-Ben Tov Award. Dr. Gilula became a NeXT Registered Developer in 1990. He has been a member of the Scientific Advisory Board of the Institute of Hearthmath. His private research in Miami involves psychiatry, EEG, and research neurology within a framework of complementary and alternative medicine. Since 1999, he has been at the University of Miami/Jackson Memorial Hospital for over three years in the Neurology Department (Epilepsy/EEG Fellow) and two years in the Anesthesiology Department, UM-JMH Center for Patient Safety.
Beginning in December 2004, he has investigated the EPFX-QXCI-SCIO cybernetic technology. At the University of Miami, he has studied Cerebral Electrotherapy Stimulation (CES) as a safer alternative to medications for anxiety and depression. He also is interested in the psychosocial aspects of epilepsy, noninvasive neuromedical approaches to the comorbid depression found in epilepsy and chronic pain patients, and noninvasive, safe cybernetic technologies that may one day overshadow many current methods of diagnosis and treatment for ultimate healing. Contact: mgilula@mindspring.com

***